Sorry no pictures today...cause I have been working on my website :) But I would love for you to check it out if you have the time. This is kind of a big step and makes me a little nervous putting it all out there but I am ready to jump in so here goes. I haven't put any searchable tags in in yet so I am thinking it will just be passed around by my word of mouth so I can start out kinda slow.
My Website!!
I know there are a few things I need to fix still (putting my slideshow on a loop) and I plan on doing that this morning. I am so excited!
Ok I lied I can't do a post w/out pictures lol. Here are the business cards I made too w/ Renee's template (thanks Heather for telling me about it and thanks Renee for being awesome) I had to rework it a couple times to make it work for me and on my last version I noticed I forgot to put my email address and such...after I had them printed. C'est la vie.
Front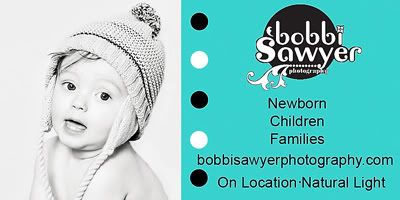 Back