Finally! It has been really cold so I have been uninspired by indoor shots. I had to play though.
Ok so I really think I am going to love my new camera. There might be a small learning curve cause this thing is h-e-a-v-y. Now if I could only get that 24-70L.
Here is a mostly SOOC pic (just cropped/resized/sharpened for web)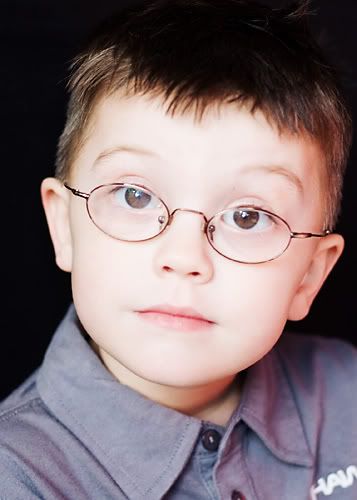 I didn't realize my red paper was still down so that is kinda reflected on his face.
Hence the quick b/w conversion.
Now could someone please explain to me why my 5 year old looks like a teenager already?!