Thanks for all the comments on yesterdays picture- I <3 it.
Here is another shot of my baby from Tuesday's pictures. I knew I would not have time to take any yesterday. I love his little innocent look here.
I am also really loving texture now. For the longest time I didn't get it till I read about doing it on a soft light layer. Shout out to Heather (Dewey)! I read this from something you wrote:)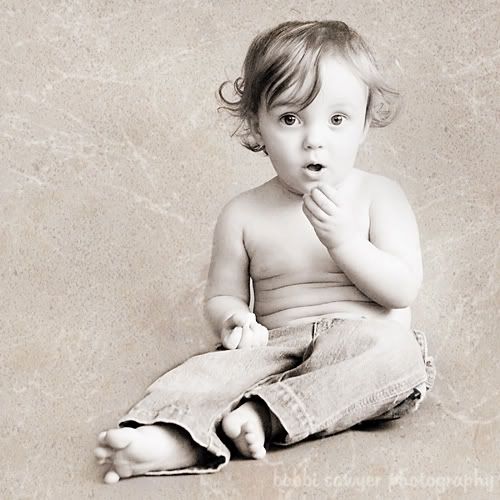 Also my 40D is here!!!! Too bad it is dark already but I am stoked!