My baby is feeling a little better, yay! He even let me put him down for a bit instead of just sleeping in my arms all day. I took the opportunity to take a few more pictures with my 40D. I really have not got to practice with it as much as I should.
Disregard the background I just threw an old quilt up rather then seeing my messy room. What can I say I am ghetto fabulous.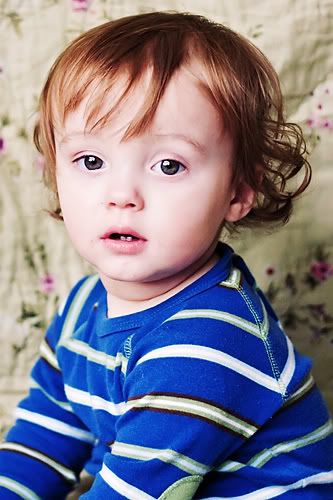 If your sound is on- how great is this version of Hey Ya, love it. Random note- I have a shoot tomorrow, can't wait!