Yesterday
I woke up
With your head on my arm
My hand was numb
Circulation gone
But I dared not move the pretty sleeping one

The sun had painted
Patterns on your face
As you breathed Sunday air
You rolled onto
My open arm
I became your pillow; you let me smooth your hair

I will sing you morning lullabies
You are beautiful and peaceful this way
I know you have to close your eyes on everyone
Let me help you, I'll sing you to sleep
With morning lullabies

-Ingrid Michaelson

I love that song, if you haven't heard it go check it out :) I really don't know if there is anything more precious than a sleeping baby, just the way their body curls and they look so peaceful. I love when my kids fall asleep in my bed or when Blaze comes wandering in some mornings and lays down with us to get a few extra z's. It is probably one of my favorite moments in the world.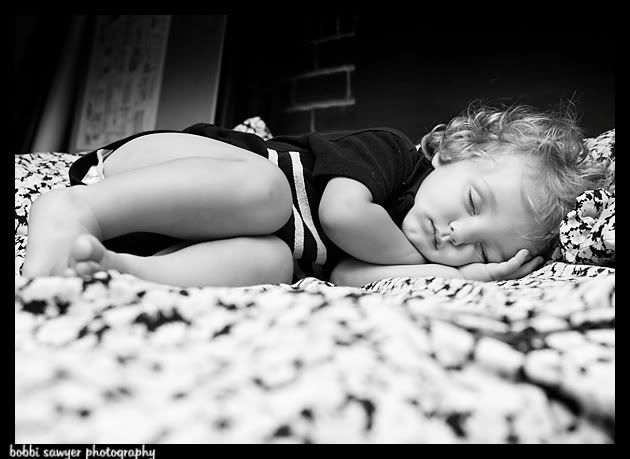 Every time I look at a closeup of the kids face I see so much of me here...except for the "butt chin". I don't know where he got that but it is adorable on him- <3 him!



These pictures are such a great reason to have a flash around-almost 10pm and very, very dark in the room.