This boy keeps me on my toes...and I love every second of it.
You will have to click on this to make it bigger and once it takes you to photobucket click again for full size cause it cuts off a whole row of pics...makes me want a new blog :( I need to get on that.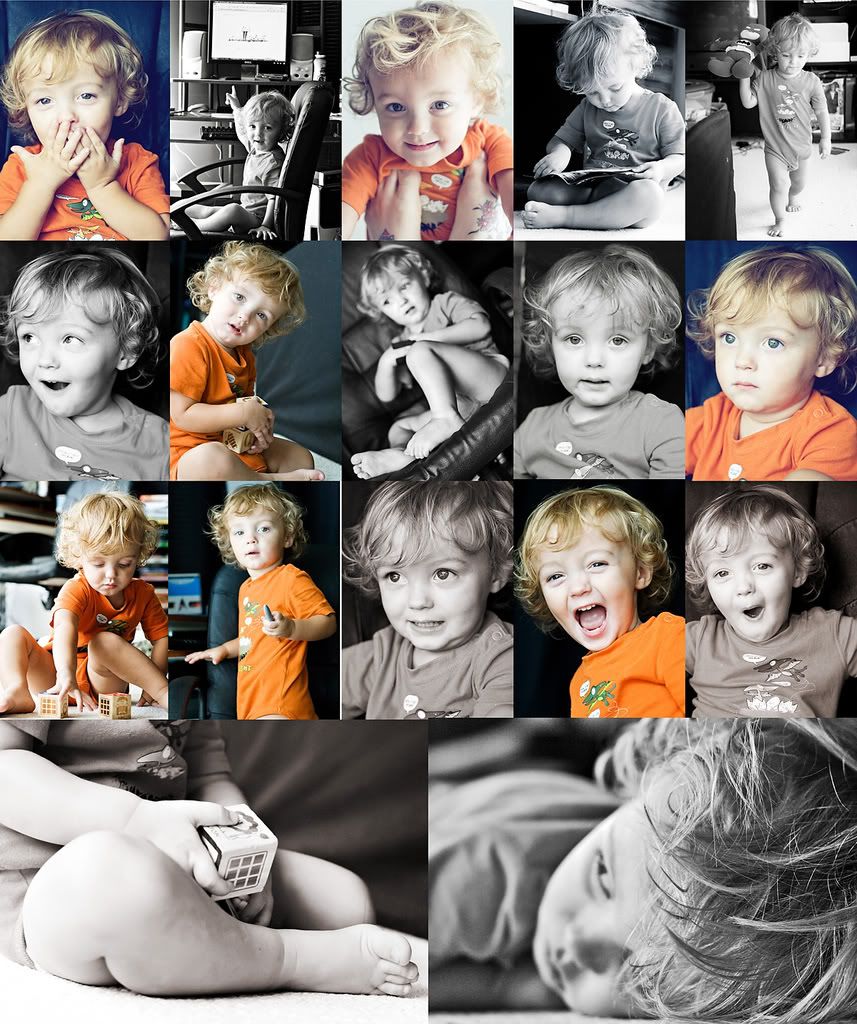 This really was literally about 20 minutes and he was just all over the place. Keaton cracks me up. In the second picture on the top row he is looking at
Jinky's website
. He loves her ladybug song and I love her photography so it works out...only he makes me refresh the song like 8 times by saying , "More!" each time it is over.