Thanks for all the picture suggestions everyone gave me to get me out of a funk :) I will be using all of them this week.
The first one was from
Tara
, who suggested a photojournalistic approach of my kids..say for example reading a book.
So tonight when Blaze was working on his Book-It I snapped a picture:
Apparently the flash only needs to go off once before he notices:
And then the shirt that you thought was so funny and cute shows its true colors: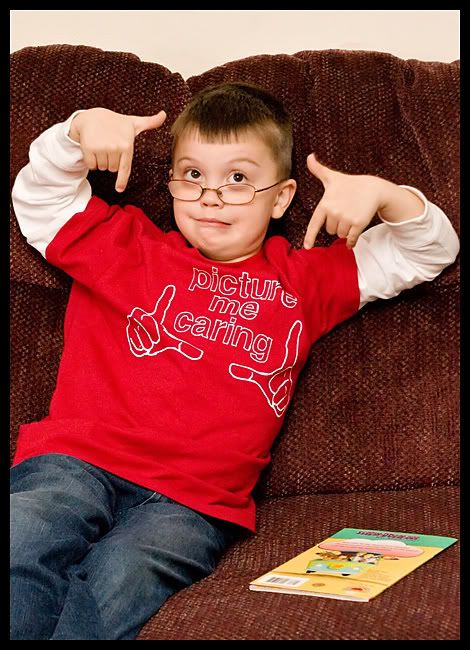 Ok, so I still think the shirt is cute and so appropriate.