Ok so I am 3 days late on commenting on the new year but late is better then never. I am really having a hard time believing it's 2009 already. Is it just me or is time just moving so much faster these days. I can't believe I will be 28 in just a four days...and my baby will be 2 in just twenty-one days!
My goal for 2009 is to really slow down the time by really enjoying moments...meaning more snapshots, less portraits of my kids-being with them more than watching them. Another goal is to really learn how to use my lights (which kind of conflicts a bit with my previous goal lol) And of course the obligatory weight loss goal but I am not as concerned with that one.
So with that being said here are a few snapshots of Keats that I took over the past couple of days, playing with my flash.
He loves wearing Jame's hats.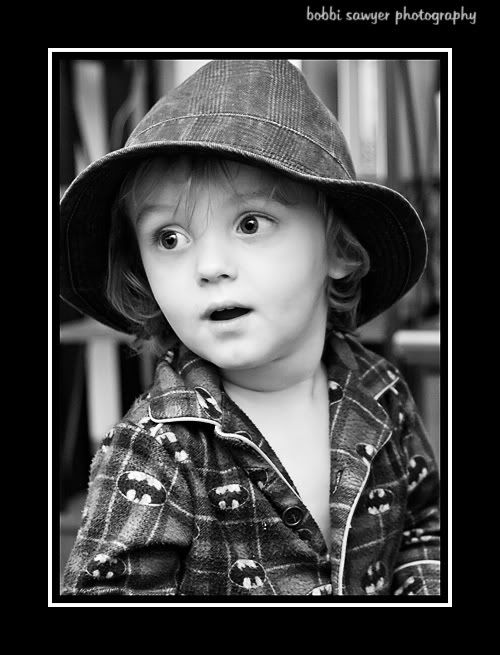 And bothering his poor sick brother: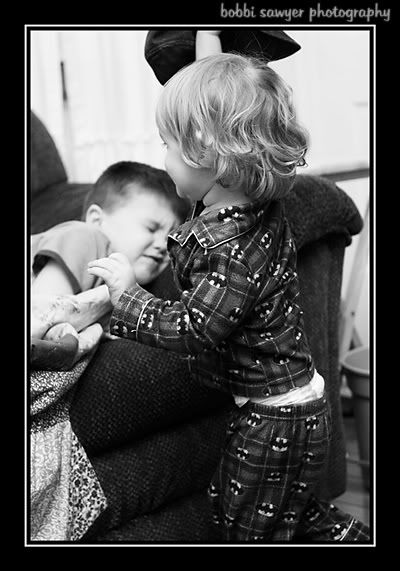 I just love this kid so much! I had to trim his hair up a tiny bit when I saw how in his eyes it was before.