Here are a few more pictures of my nephew from a couple of weeks ago. It was one of my first times really playing with my lights (in a pretty tight space), and there is a lot for me to learn. I love all the pictures but by the end after I really moved the lights around a bit I was seeing what different placement could do. I love the chance to learn something new.
When a subject is this insanely cute there is no messing up the pictures though.
I like a square crop here...the aloof look and hand under the chin is model perfect lol.
I love how all three month olds just have this nervous look about them.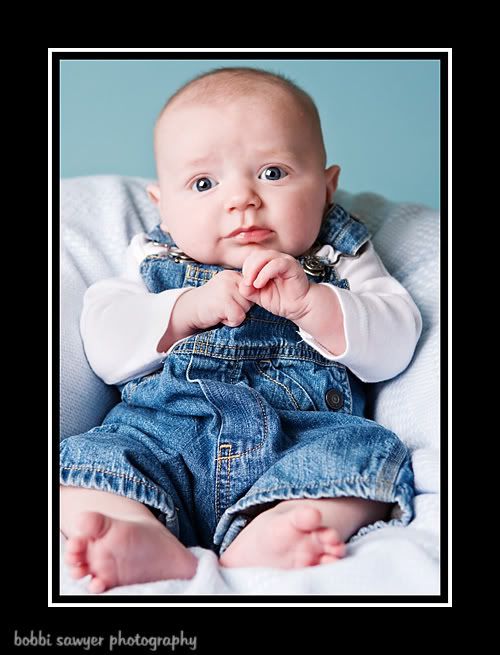 Pure adorableness.
The b/w version of the last one: