Typical Start to a Blaze session:
Me: Hey Buddy, can you push your glasses up?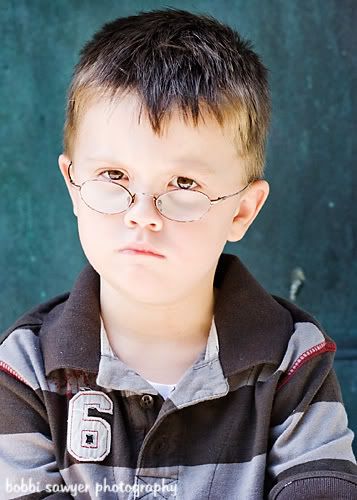 Blaze: How does this look?
Me: Very funny...now can you push them down...and maybe a hint of a smile?
Blaze: Ok, what about this? How does that look?
Me: Well, honey that might possibly be the most hideous picture I have ever taken.
Blaze: Cool, can I see?
Me: Shows him the camera.
Blaze: Whoa!.....I look
good, real good.
Me: *Laughing* whatever weirdo.
At least we all know he really is adorable. So those are some of the outtakes from his birthday pictures (coming Monday!) Stay tuned for the real, "I look good" shots.