I had to take a break from editing my wedding to post some pictures from Chicago. I actually didn't take as many pictures as I thought I would. I discovered that my friends and I are lame travelers lol ;)
It was still a blast though. I loved meeting so many people I had talked to online before, they were so incredibly sweet and way more fun than me. The dinners were amazing, and I cannot say enough about Wicked.
At the time I just wanted to walk around without having to worry about my camera and I knew I wouldn't want to be out too long (so not an outside person)...plus I think I spent more time shopping than site-seeing. I will have to go back though cause it was so pretty there. We don't have skys like Chicago in Cinci.
So here are a few pics from the time when I had my camera. I loved the bean so much!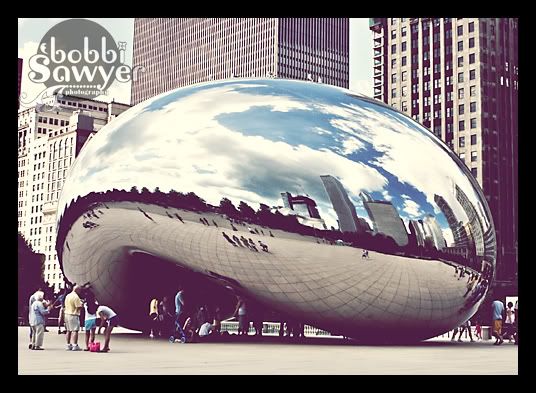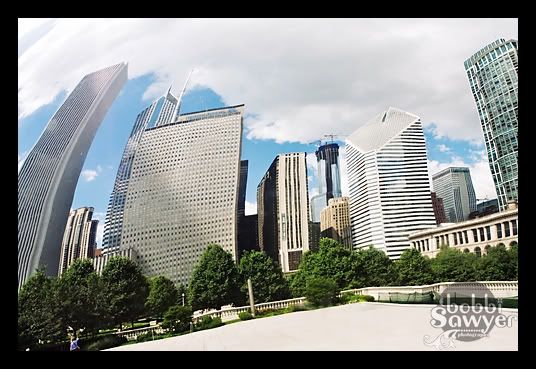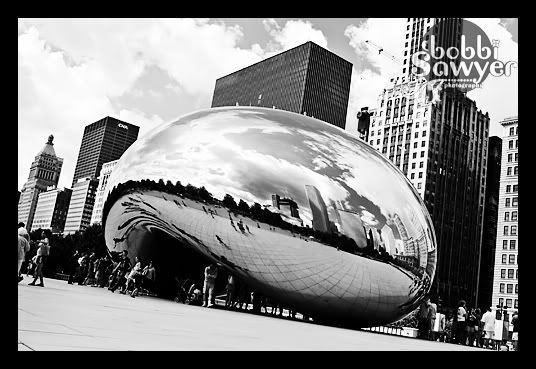 I loved the way it gave a fisheye effect...which only makes me want the fisheye so much more.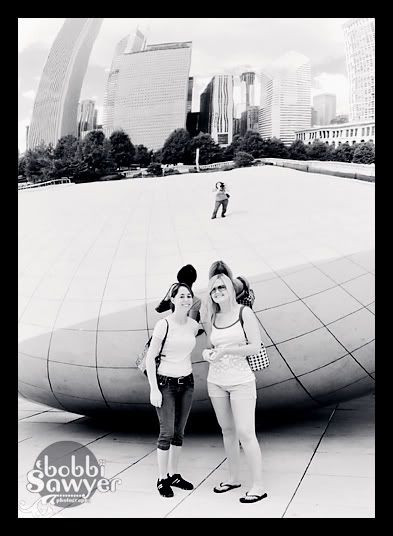 No trip is complete without a money shot!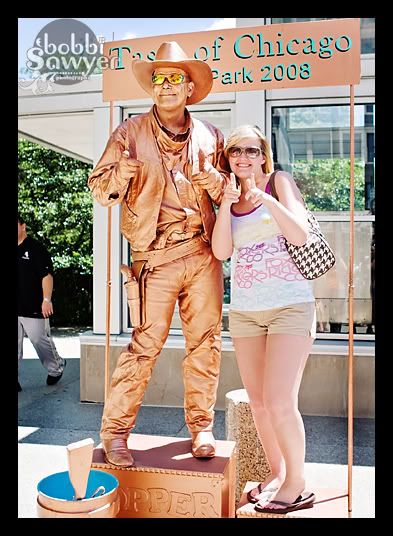 I also really never realized how much I would miss my boys. I have never been away from James since we have been married, or Keaton since he was born. I knew I would miss them but was really surprised how much. Blaze spends the night places sometimes so it was a little different for him. No matter how much fun I have it always feels so right to go home to the people I can't survive without.