So for Vday I got my hubby a tattoo that he had talked about forever getting. Yesterday was Tday(tattoo day). If you don't know by now I love tattoos..love them! Love getting them, watching them, even the smell of the shops...am I weird? Don't answer.
I am kind of a lazy photographer when it comes to personal stuff. On session I work to get every possible shot but when it comes to personal stuff I just want to enjoy more than photograph. I did take some shots though of course, no real editing just cropped and converted to b/w. I didn't even size them to the same size,oops.
Now most of you won't recognize the tattoo (maybe Pat and your husband will Heather). But its a Star Trek symbol from their mirror universe, he wanted to get something Star Trek w/out being so obviously dorky.
The obligatory (ok not obligatory but I just wanted to use it) fisheye shot of the shop: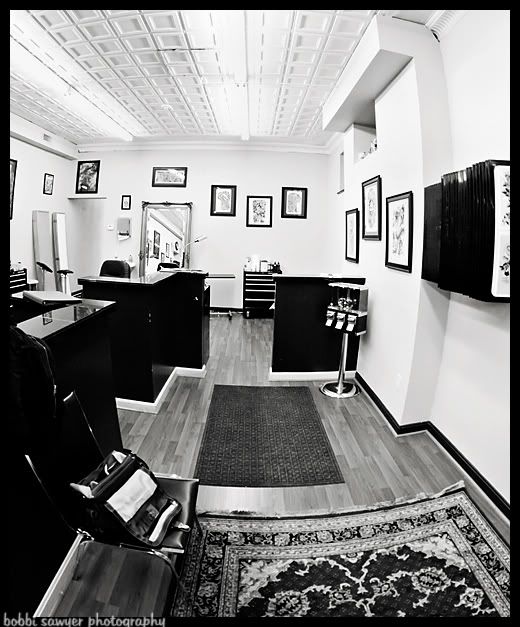 Getting the stencil on:
Andy at work:
My favorite shot, I love this shot!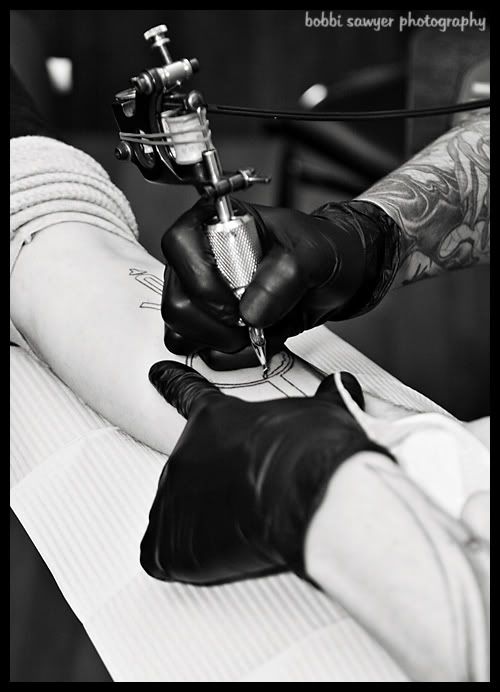 And the finished product: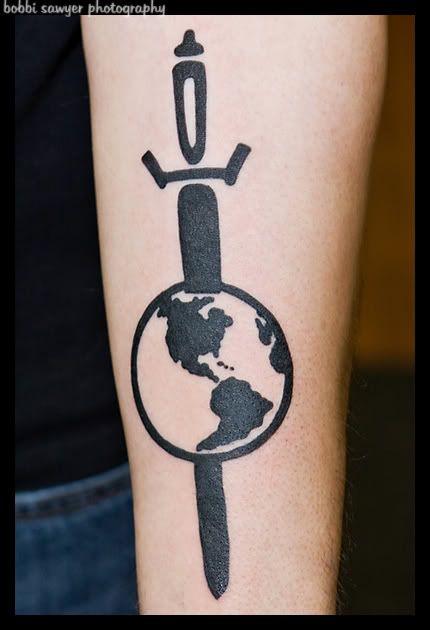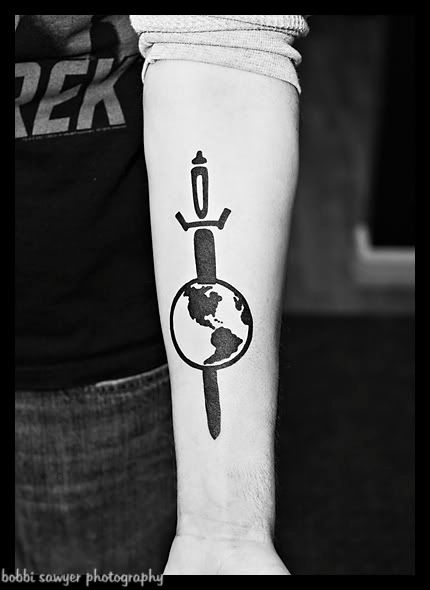 Now I want to go get another one!!! Cause you know nine just isn't enough.
If you are in Cinci and want an awesome tattoo I highly suggest Andy at Flying Tiger. linkage here:
Flying Tiger Tattoo
He also did my last tattoo for me almost a year ago pictured here: