Oh my gosh I think everyone in my house is officially not sick any more. I sure hope so cause I need to take pictures of a kid in the worst way. I didn't want to risk taking them outside just yet but I promise Jenn and Jess I will get my fishy pictures soon. (I am always late for a date, ;) )
On to today's post Monday is my best friend Rachels birthday. I am always trying to find perfect or unique gifts and Rachel just moved into a new place with her fiancee. I happened upon some site that had these really cool prints, most of them were words with one or two pictures thrown in. I thought they were really cool and went to check the price. $175! Yeah I love Rachel but that's a lot lol.
So one of my friends said maybe I could make something like that. Now I don't think I am that creative in that department, but I started to think about it. Photoshop seemed to be my only answer. I found a ton of really cool royalty free allowed to use for personal use vectors and went to work with some textures.
If I do say so myself I think they turned out pretty a-mazing! I even love them more than the originals I saw. There is just something about the pictures over the words that I love. The hard part was picking which ones to use, I have quite a few that I didn't use.
This picture really doesn't do them justice (just layed them out on my floor), but they will look so cool hanging on a wall.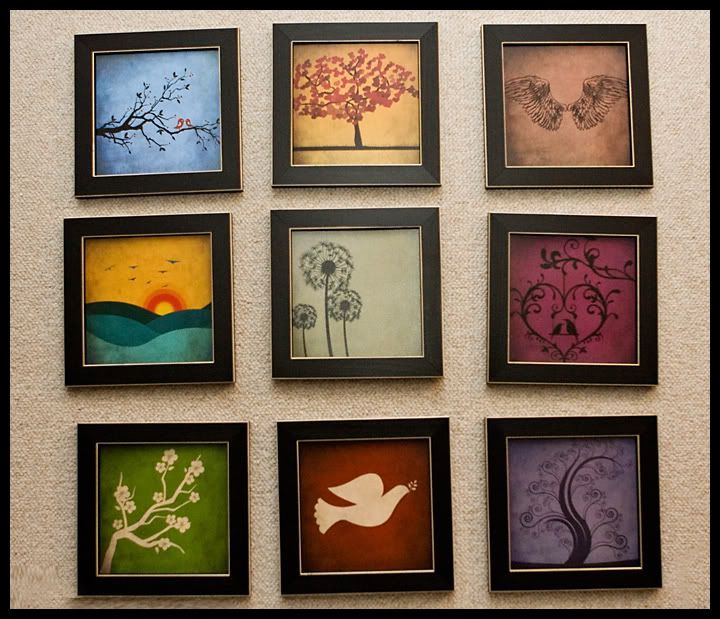 A little closer look at some of them: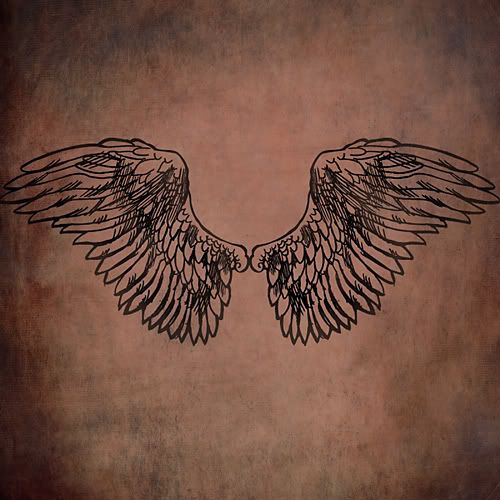 FYI- It is so hard to find 9 matching 8x8 square frames (heck even finding a square frame was kinda hard). So I had to order them, in the end I did save money but it was still kinda pricey. Who said you can't put a price on friendship ;) Now I have to make one for my house.
Happy Birthday Rachel!