I guess I can't really be mad at him. I asked James to go get me a flower from Kroger cause I was insanely bored and wanted to use my macro.
So he got me this funky St Patricks Day flower, which was pretty cool.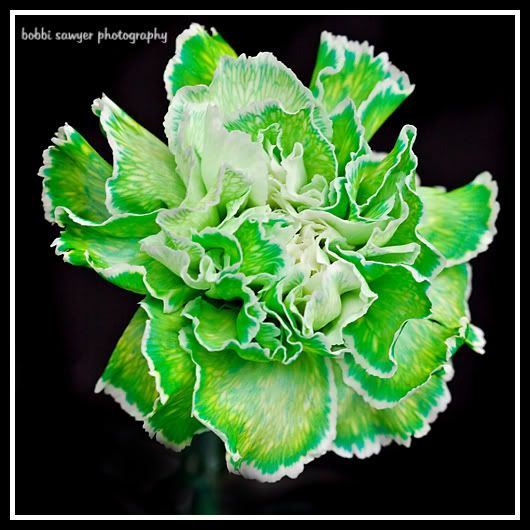 But he also came home with a box of these: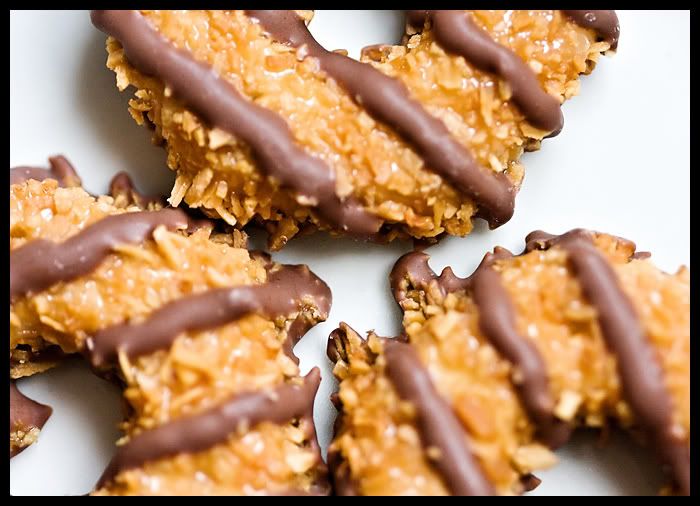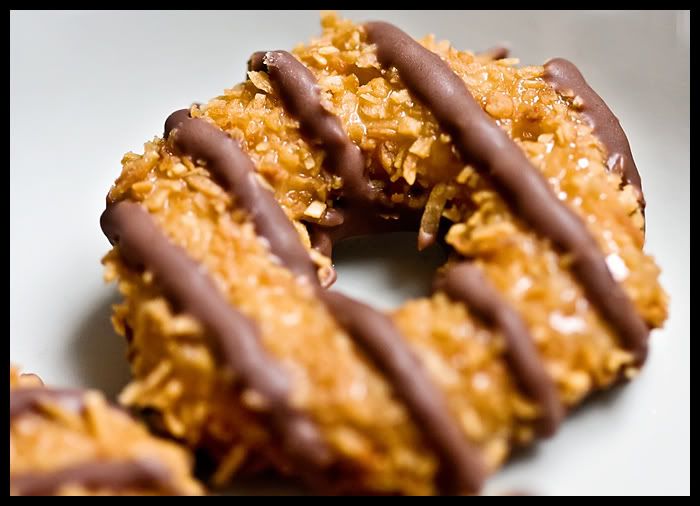 UGH! I have been trying to avoid girl scouts this year. I can't resist the carmel delights. Oh well I guess one box won't hurt (and yes I ate the whole box...by myself) Oh and then there is the box of thin mints and peanut butter patties too...ummmm be right back.
BTW, some of you asked why no pictures of my hubby in the tattoo shots. It actually wasn't so you didn't see his tears, believe it or not he didn't cry. But he told me no pictures because his hair was a mess...that might be worse than the tears honey ;) And that's what you get for bringing home the cookies, called out. I think this calls for an Oh Snap! Love you :)